We have officially partnered with Walk Talk Action.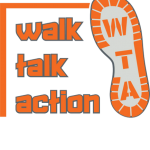 Their mission is to help those with: Depression (including postnatal depression), Anxiety, Midlife crisis, Post Traumatic Stress Disorder (PTSD), Isolation/Loneliness. 
We encourage you to explore who you are through a unique programme tailored to each individuals' needs, which in turn leads to a better state of mind.
We are both looking forward to working together for the benefit of local veterans and their families.